PLoP Linux
PLoP Linux is a small distribution that can boot from CD, DVD, USB flash drive (UFD),
USB harddisk or from network with PXE. It's designed to rescue data from a damaged system,
backup and restore operating systems, automate tasks and more.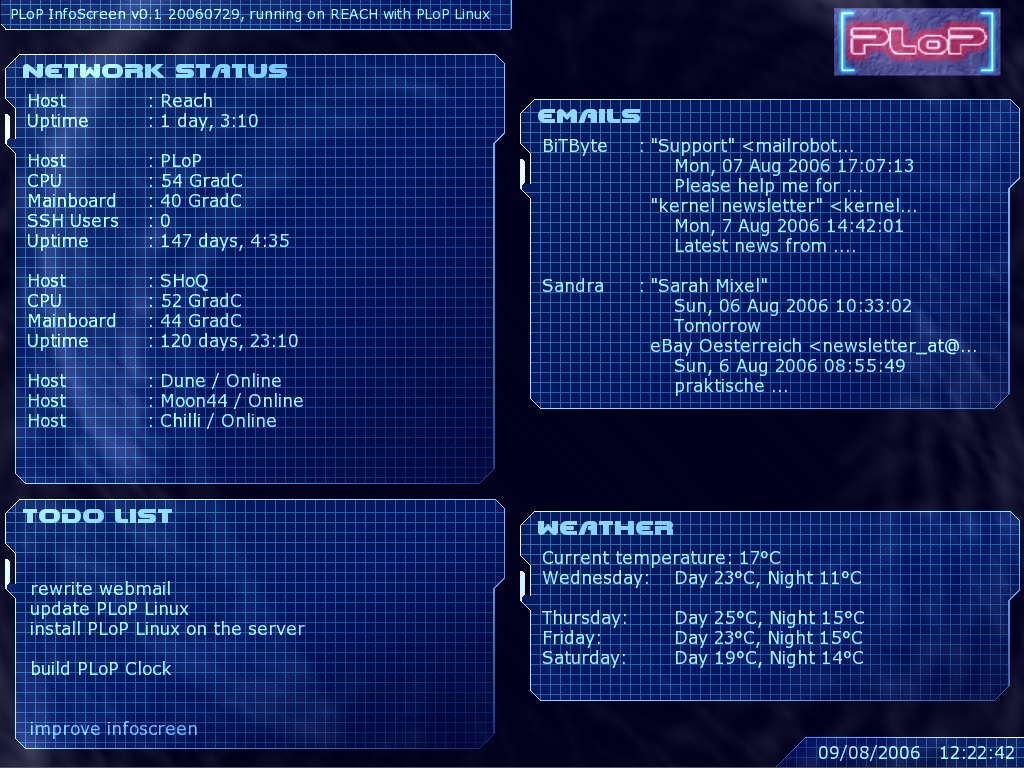 Features
* booting from CD/DVD, USB and network
* Linux kernel 2.6.26.3
* sshfs
* NTFS read/write with ntfs-3g (except compressed and encrypted files)
* add your own scripts
* IDE, SATA, SCSI, and RAID support
* Partimage to save or restore partitions
* pimgrestore
* proftpd server
* ssh connections
* samba connection
* nfs connection
* memtest
* cryptsetup luks
* tftp (tftpd)
* xinetd
* dhcp server
* PLoP Boot Manager v5.0rc12
* nmap
* bluetooth
* wake on lan (wok)
* lot of network tools
* Linux F-PROT Antivirus from F-PROT.
This antivirus is free for personal users.
* Linux AVAST Antivirus from avast! Linux Home Edition.
This antivirus is free for non-commercial use. You need a licence key to use it.
* Network connections to windows network shares, ftp servers, web servers or ssh connections.
* you can add you own windows tools in a separated folder
Download