LXP is a desktop enviroment identical to Windows XP. LXP is a collection of different pieces of GNU software (icewm, xfe, idesk, etc) modified in order to look and feel identical to Windows XP. LXP has its own new themes for icewm: first the pixmap themes, WinXP-Blue, WinXP-Olive, WinXP-Silver. Then the plain no-pixmap themes, WinXP-Plain-Blue, WinXP-Plain-Olive, WinXP-Plain-Silver.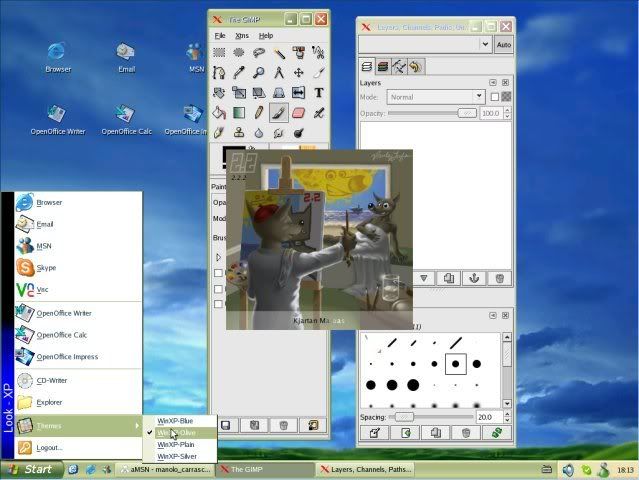 LookXP supports different desktops:
Fedora 3,4,5,6 & Suse 10.x, ubuntu, kubuntu, xubuntu and debian.
If you are interested you can take a look at the SourceForge project here:
http://lxp.sourceforge.net/
Download:
http://lxp.sourcefor...t/download.html
NOTE-idea:
LXP & Remastersys tools can be used together to make distributable livecd/dvd
(K)Ubuntu enviroment (Distro) identical to Windows XP.
Look:
http://www.boot-land...?showtopic=4936