Kısa bir süre önce bende winbuilder ile ilgilenmeye başladım. Tabi winbuilder ile ilgilenmemde dostum @Lancelot un büyük payı vardır....
Neyse konuya devam edelim.
Ingilzice bilmediğim ve bilmeyenler için winbuilder ile TR XP SP2 kullanarak bir şeyler yapmak istedim. Önümeze çıkan sorunları forumdaki bilgili arkadaşların yardımıyla çözerek ilerledik.
Son olarak bazı programlardaki görüntüde ve çalışmalarında bazı hatalar ile karşılaştık. Hatalar kısaca şu şekilde idi...
Hdtune Pro
Ultraiso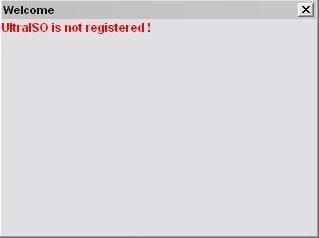 Sorunu ise kaynaktan, System32 ye tek bir dosya kopyalayarak çözdüm...
Şuan TR için küçük bir scprit olarak aşağıdakini kullanbilrisiniz. Ama umuyorum burdaki küçük eklentiyi anascpritlere eklerlerse daha güzel olacaktır.....
[Main]

Title=Tr_Fix Beta

Type=script

Level=5

Description=Will add Word pad to the PE compilation.

Author=Blue Life

Contact=http://www.boot-land.net/forums

Version=010

Date=07-08-2008 23.08

Selected=True

Updates=http://beta.boot-land.net

Download_Level=1



[process]

Expand,"%source_win%\ARIALBD.TT_","%target_win%\Fonts"

Expand,"%source_win%\C_1252.NL_","%target_win%\system32"
İşte burdaki ufak eklentiden sonra programların görünümleri...
Hd Tune Pro
Ultraiso
Son olarak bu ilk mesajımda Winbuilder projesinde emeği geçek herkese çok teşekkür ederim. "Thanks"