Interesting things happening:
I have this Win10 Enterprise vm that I was using to test out various privacy settings. Here's some of the stuff I found out so far...

I have teredo and IPv6 disabled and yet it is connecting out to do IPV6 teredo tests.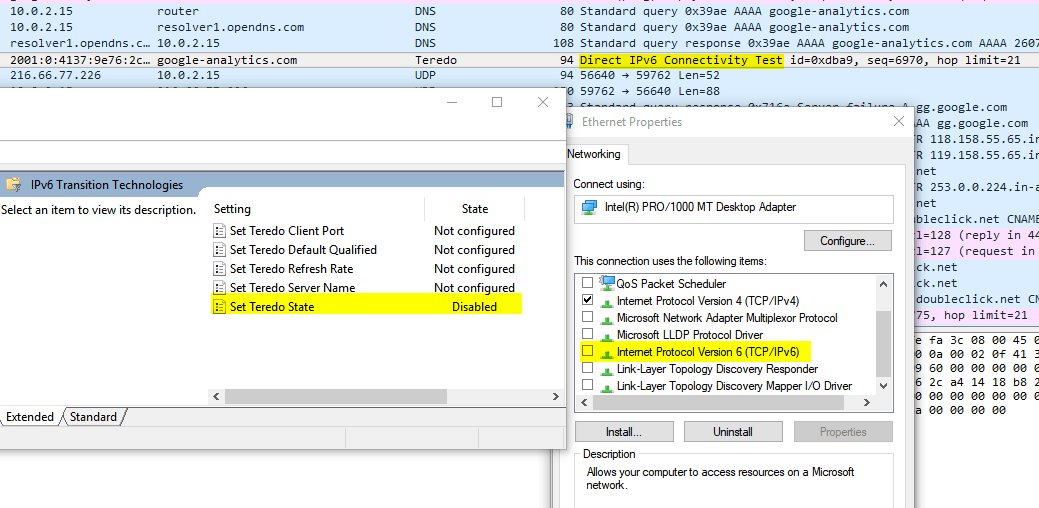 Here you can see I have telemetry disabled, plus the tracking-related services are disabled plus a few reg hacks. Still connects.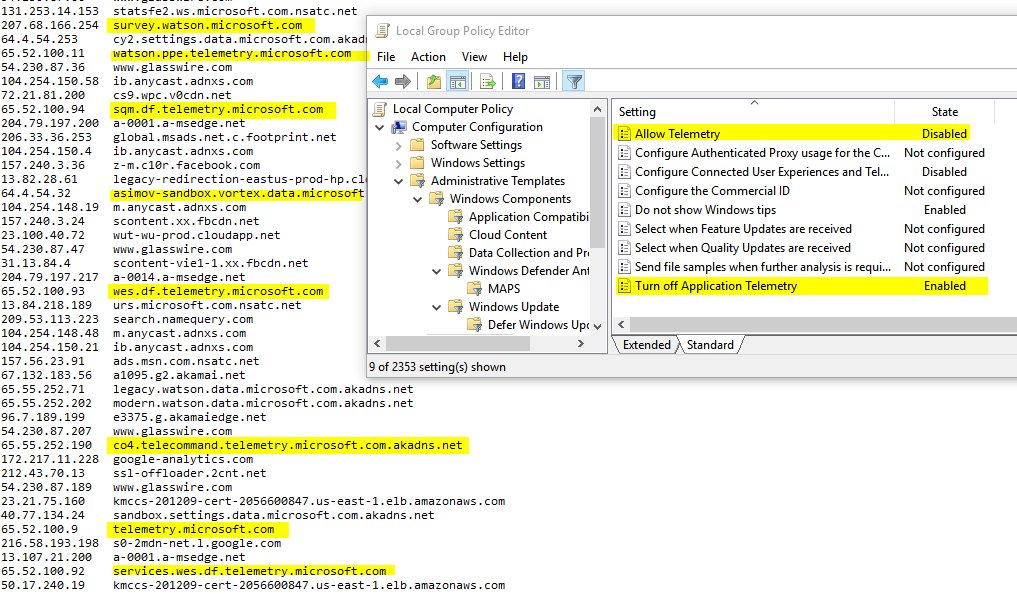 Original discussion at
https://twitter.com/...353982217699328