Hello!
A new ReactOS release was made available this week and is looking good.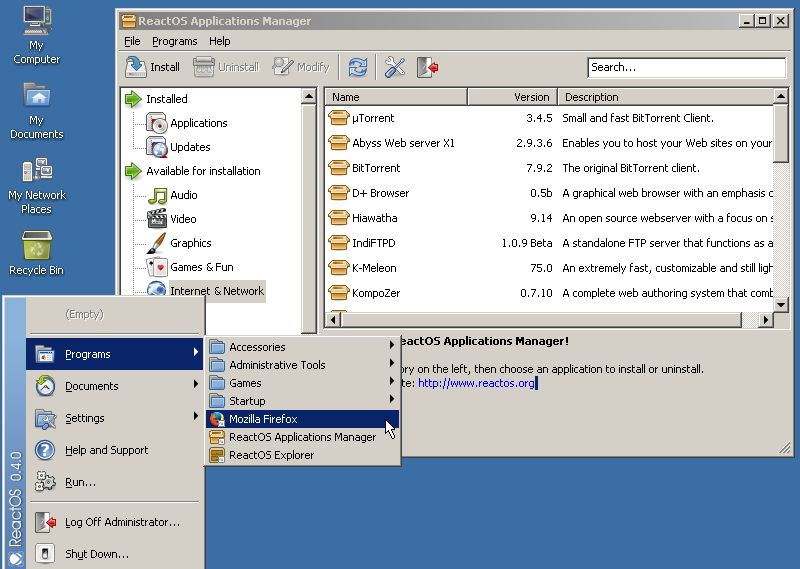 The easiest way of trying it out is through VirtualBox, there is an image available for download.
Steps
Unpack, create a new VM on VirtualBox
Use Windows XP 32bit as configuration
What I really like on ROS is the app store for installing software. Makes it really easy to download Firefox, Java, Notepad++ and the most common apps that we'd normally install (just for Wonko, they even included Opera as a browser).
My biggest problem was getting the network share to work correctly. I was able to access files on the network but not being able to download them to disk.