HelenOS does not aim to be a clone of any existing operating system and trades compatibility with legacy APIs for cleaner design. Most of HelenOS components have been made to order specifically for HelenOS so that its essential parts can stay free of adaptation layers, glue code, franken-components and the maintenance burden incurred by them.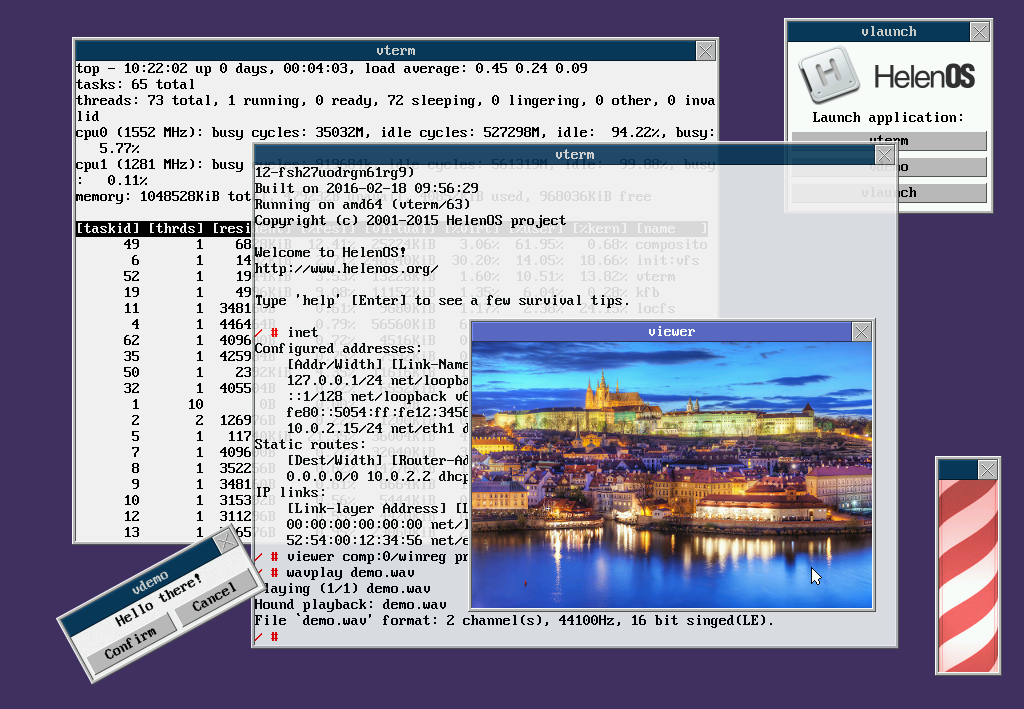 http://www.helenos.org/wiki/About
Just to keep a reference for trying out later. In terms of security seems good, so exotic that nobody bothers to write a virus for them. Just missing a capable web browser and some productivity tools.