FAIL! It fails every time! I tried to build win8 using winbuilder using different iso files.
They include:
1. 9200.16384.WIN8_RTM.120725-1247_X64FRE_ENTERPRISE_EVAL_EN-US-HRM_CENA_X64FREE_EN-US_DV5
2. en_windows_8.1_enterprise_with_update_x64_dvd_4065178
3. -Getintopc.com-en_windows_8_x64_dvd_915440
Shell swapper appears at boot:
Yet no matter which shell I select to launch, the same error it brings out:
So I start the task manager and run explorer.exe through it:
Afterwards, I start internet explorer. It ends up looking like this:
There are no programs: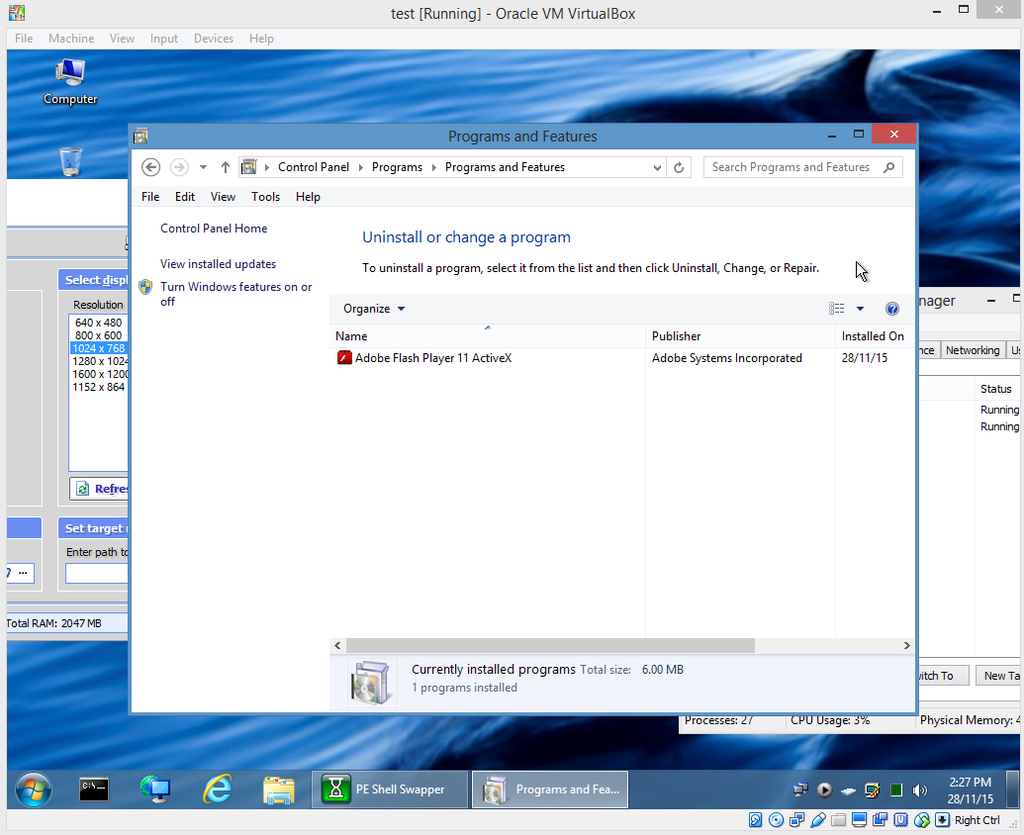 SOS! How to fix this!?