At the Flash Memory Summit, as reported by Golem.de, Samsung showed off a server with 48 of these new SSDs, with a total storage capacity of 768 terabytes and performance rated at 2,000,000 IOPS (input/output operations per second). By comparison, the consumer-grade SSD that you have in your PC is probably capable of around 10,000-90,000 IOPS, depending on the workload.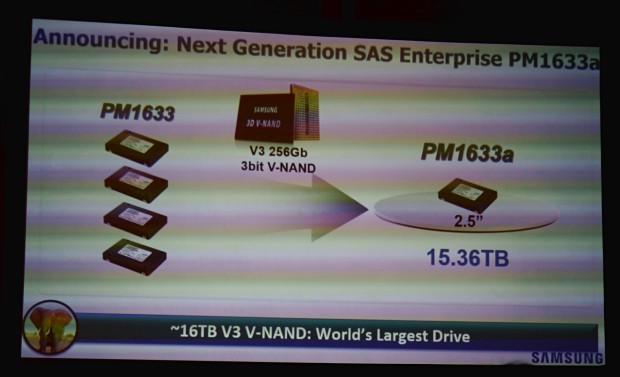 Source:
http://arstechnica.c...est-hard-drive/
RAID is already fast, can only imagine how such an array based on SSD will permit copying terabytes from one place to other like butter. Supposed price is 7000 USD per drive, but within some years we should get these cheaper..