I am doing a little research project... A user posted on Technet asking about converting his HDD to dynamic so that he could create a software mirror. He may have received some bad advice about it... Anyways, that's not what MY problem is. As I tend to do, from time to time, I will try to recreate a scenario to determine if I can solve it for myself. Such projects have not always ended up so that it is helpful for others.
So I set about setting up a system where I can do the same, or close enough the same, and convert my disk to Dynamic with Disk Management. However, I am greeted with this:

The disk could not be converted to dynamic because security is enabled on one or more partitions.
I then went through Event Viewer and there was ZERO events logged regarding this action. Configuration details:
Windows 8.1 Pro x64
- activated
- upgraded from Windows 8.0 Pro x64 through Windows Store
UEFI boot enabled in BIOS
Disk type is GPT
SecureBoot is disabled
Partition layout prior to attempting to convert to Dynamic: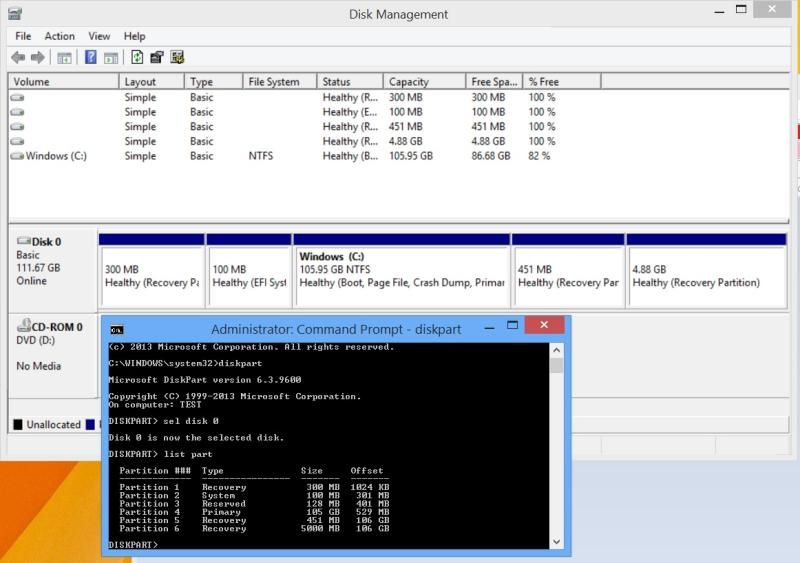 I tried to research the error that Disk Management gave me, but found only 1 (true) result... but it was unresolved.
Thread on TechNet:
https://social.techn...=w8itproinstall
Maybe someone here has an idea about what "security" is enabled?