Hi!
First post here. I'm a long term tech guy, wrote one of the first high performance memory test apps (way back in '286 days
)
I have a nice new multicore i7 computer with 32GB RAM (Win7 x64), and am trying to configure a RAM disk for it. imDisk looks
very
promising.
But performance testing has shown some strange anomalies. I've been using the ATTO disk test, which has been reliable for resolving a number of other anomalies over the last few months.
Here's my results using awealloc: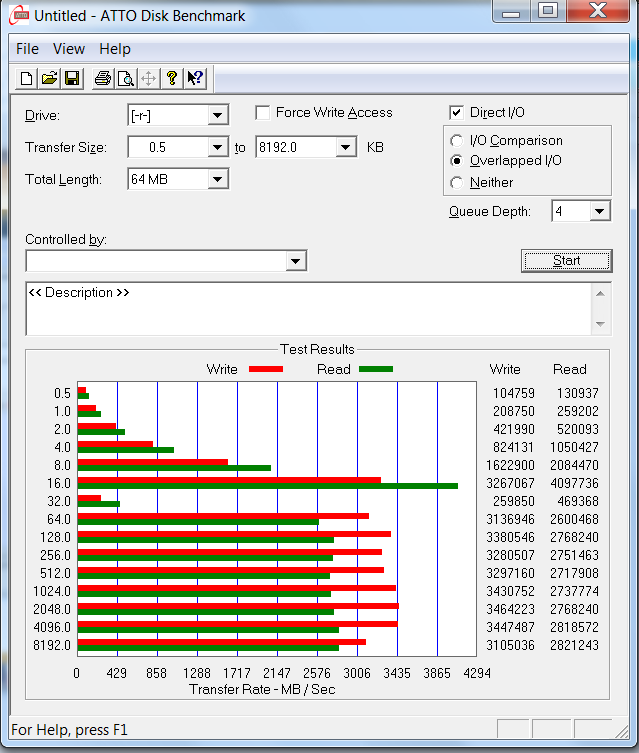 And here with the native allocation method: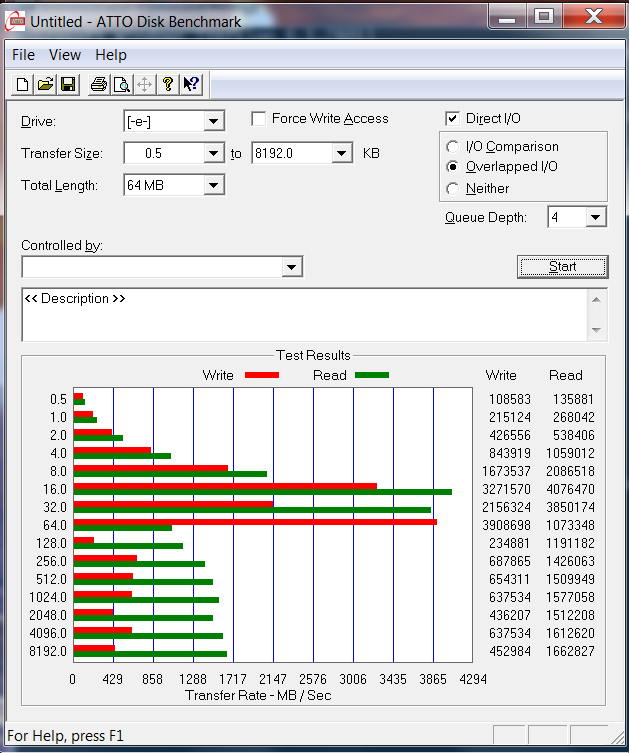 I used exFAT for both examples, and default sector size. Some observations and questions:
1) awealloc gets MUCH better results for large transfers. Could this be a bug in the "native" algorithm? If not... I'd recommend adding awealloc to the *.cpl UI as a simple option for non-virtualized drives.
2) It seems strange that 32kb awealloc transfers are so horrendously slow. This is 100% consistent for me. Any ideas?
3) The 16kb transfers consistently out-run all others. Again, any ideas? I'm not complaining about the speed on larger awealloc transfers... perhaps we're just seeing evidence of filesystem overhead there. Yet perhaps this is another opportunity for a solid performance gain overall.
Hope this is helpful!
Pete