New beta release of SARDU.
2.0.2 beta 7a
Put your copy of SARDU in a folder without space in the path:
This release
should
allow the installation of Windows XP and Seven both from ISO that USB.
In Beta 7 i added:
• Updated memtest
• Change management of ISO, now with .INI file
• Added tooltip for Button with name of iso searched by SARDU
• Added tooltip for CheckBox with name ,size, date of ISO used by SARDU
• Add check hash Md5 for .iso file (crash with 64 bit version)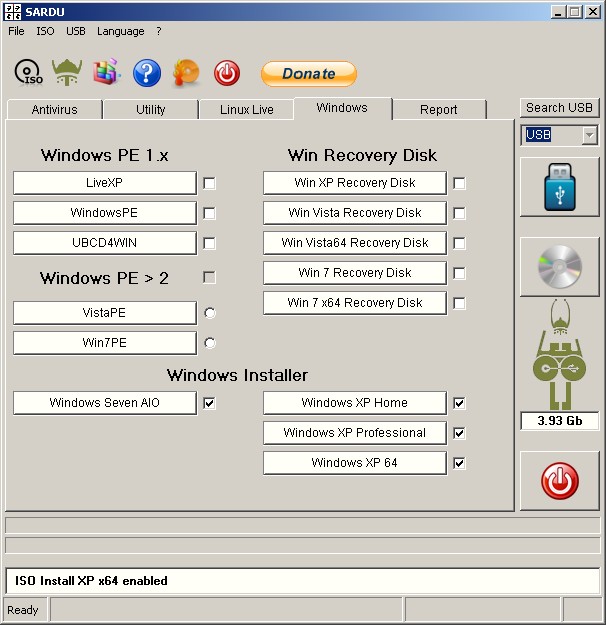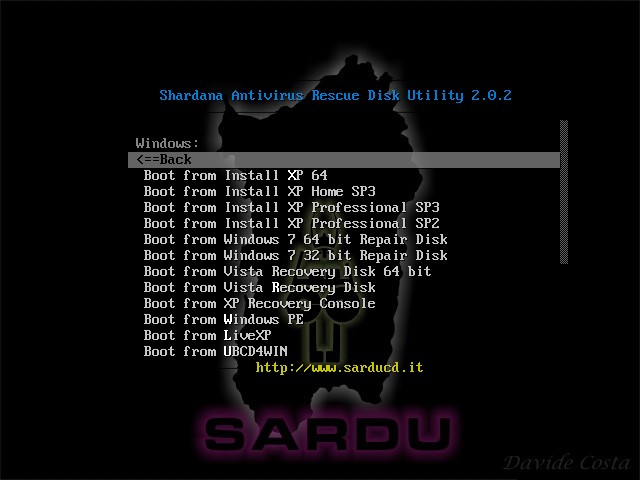 I personally tested with MSDN isos
in real PC
and all works fine. In windows XP SARDU know if the version is SP3 or other. SARDU can use both windows XP Professional SPx that XP Home
User must have the ISO of windows , the USB must be FAT32
For format usb you can use
RMPrepUSB
formatting only the USB without boot options or
HP USB Disk Storage Format Tool
Windows XP Professional SP3 SP2 = Install_XP_pro*.iso
Windows XP Home SP3 SP2 = Install_XP_home*.iso
Windows XP 64 = Install_XP_x64*.iso
Windows Seven = InstallWin7*.iso (deleting file ei.cfg and transform it in AIO)
With VirtualBox The install of Seven cannot work.
N.B. For install XP from USB I used partially the method and some files of
winsetupfromusb
Feedback are really necessary