Hi everybody,

here you can find the current information about my "PENetwork"-manager project - primary for LiveXP, Win7PE, Win8PE, Win10PE and WinXPE systems.

The current version you can always download from 'my' personal website (https://www.penetworkmanager.de).
At the moment the most time I'm writing on PENM itself.
However, some older WinBuilder scripts for LiveXP and VistaPE you can still find there.
If you have any questions, suggestions or problems just let me know.

Tested by others and me with Win10, Win8.1, Win7 / Vista / XP / W2K3-source and VMWare / VirtualBox / QEmu / RealWorld - thank you all very much


Greets...
Holger
Latest beta:
27.12.2018 (PENM 0.59 Beta 11)
Latest stable:
31.01.2014 (PENM 0.58.2):
- Changed: Recompiled with AutoIt3.3.0.0 to better work with virus scanners
No functional change!
Note!: network browsing doesn't work in QEMU by default cause of the built-in firewall

History:

Script-screenshot:
Screenshots of PENM at work:
Latest beta: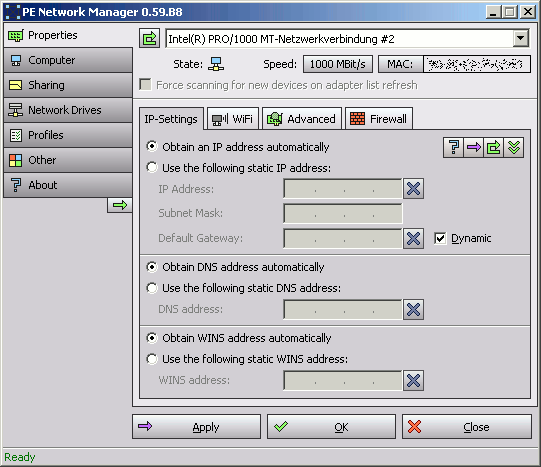 Latest stable: