About AIO Boot
Create a bootable USB drive or HDD with Grub2 or Clover, and integrate multiple support packages, with this minimalistic utility

AIO Boot is a handy utility that enables you to create a bootable USB or disk drive with Grub2, Clover or Syslinux in a few simple steps. Additionally, it allows you to boot via LAN with Tiny PXE Server and iPXE, as well as integrate multiple operating systems or support programs.

All in all, AIO Boot is a useful application that enables you to create bootable USB drives, hard drives or even memory cards using Grub2, Clover or Syslinux. It features a minimalistic UI with neatly organized options.
Features
For Legacy-MBR: Grub2, Grub4dos, Syslinux and Clover [Legacy].
For UEFI-GPT: Grub2, Clover [UEFI] and rEFInd.
UEFI-GPT and MBR-Legacy.
Supports boot into Legacy mode for the hard disk in GPT style.
USB and HDD with FAT32/NTFS/exFAT format.
Boot via LAN with Tiny PXE Server.
One or multiple partitions, AIO Boot also supports hidden partition.
Support hotkeys for Grub2. At the main menu, if you want to boot into a certain menu, simply press their hot key. For example, to restart your computer, you simply press the "r" or "o" to shutdown.
Supports multiple languages, including Vietnamese, English, Russian and French...
Multiple sets of Windows setup files- XP, 2000, 2003, Vista, WIndows 7, Server 2008, Windows 8, Server 2012, both 32 and 64 bit versions are supported. Both BIOS and (U)EFI mode are supported.
Support to restore the Windows bootloader for both Legacy and UEFI mode.
Supports installing Windows 7 on a USB 3.0 port. This will help you resolve the error: A required CD/DVD drive device driver is missing. If you have a driver floppy disk, CD, DVD, or USB flash drive, please insert it now.
Support to integrate the following Package: Windows, Linux, Antivirus, DOS Programs, Android, Backup & Recovery, Disk Tools
Support to edit and delete the MENU (except for Windows packages).
Automatically identifies the DOS program to integrate.
Bypass the Secure Boot on the UEFI mode via Shimx64.efi (need tester). If your computer has a Secure Boot section, turn it on, then boot /EFI/Boot/shimx64.efi.
Download
Once you have downloaded the application, you need to select the drive where the necessary files should be extracted. This should be the bootable USB or HDD you wish to create.
----------------------------------------------------------------------
File name
AIO_Boot_Extractor.exe
MD5 Checksum
8861724ce95475ffeabc06c2dc40e63d
Link to download:
----------------------------------------------------------------------
Softpedia guarantees that AIO Boot is 100% Clean, which means it does not contain any form of malware, including but not limited to: spyware, viruses, trojans and backdoors.
ScreenShot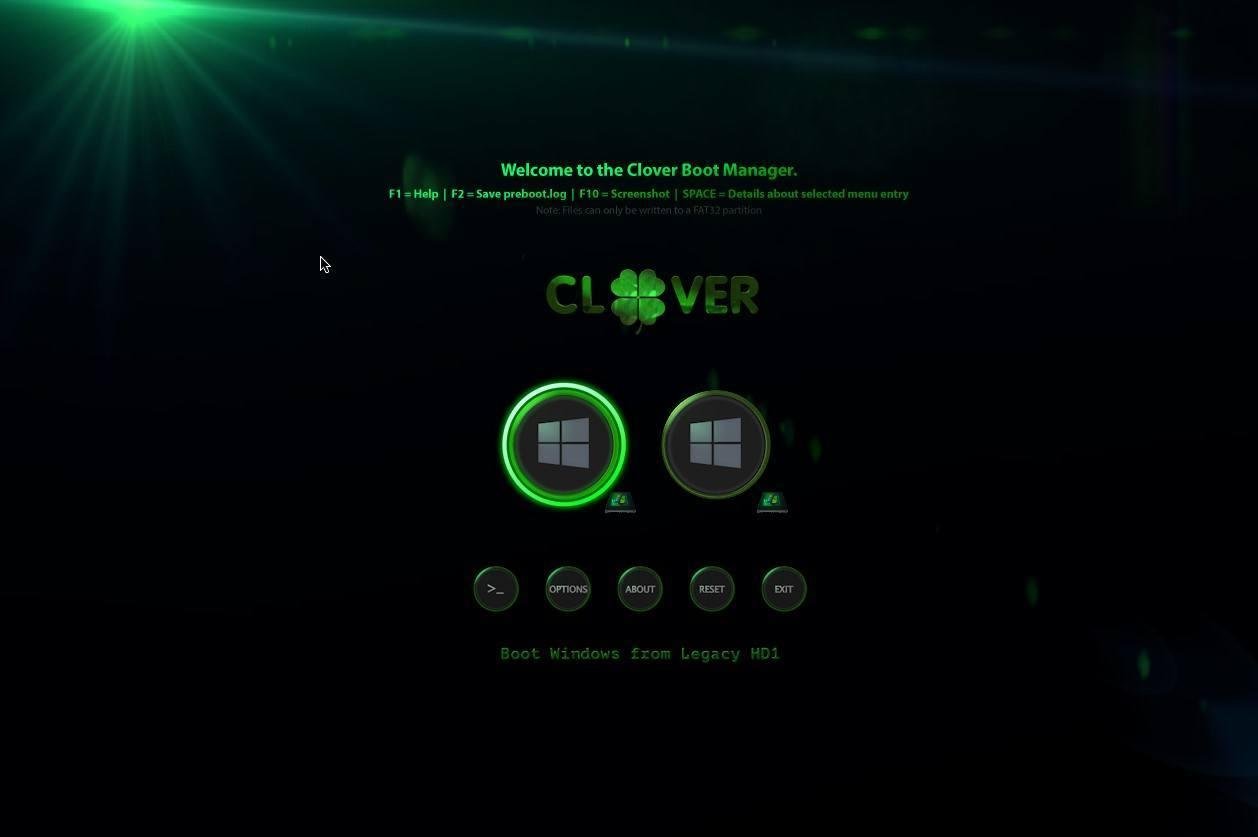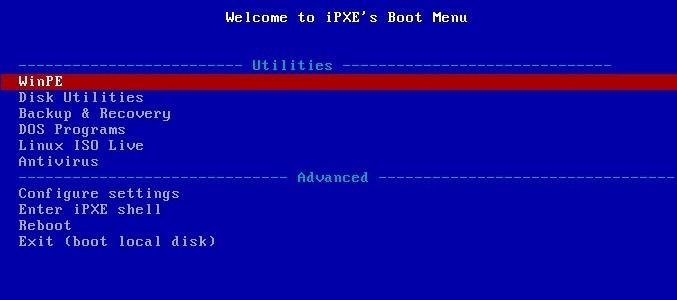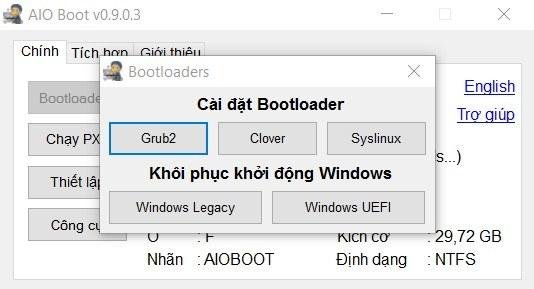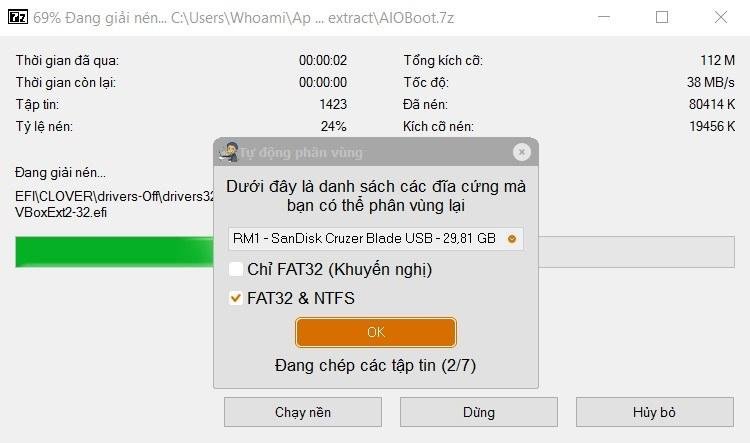 Packages are supported
WinPE & Setup
Windows 7/8.1/10 Setup
Windows XP/2003 Setup
WinPE 7/8.1/10
WinPE XP
Linux OS:
Auto Detect
Ubuntu Desktop
Linux Mint
Parted Magic
CentOS 7
Red Hat Enterprise Linux
Kali Linux
Arch Linux
WifiSlax
System Rescue CD
Debian Live
Debian Installer
Fedora Workstation
Fedora Server
elementary OS
KNOPPIX Linux
Manjaro
DEFT-Zero
Parrot Security OS
Network Security Toolkit
BackBox Linux
Tails Live
Solus Operating System
Slackware
Gentoo Minimal
Slax Linux
openSUSE LiveCDs/Rescue CD
openSUSE Installer
Clonezilla
GParted
Puppy Linux
Lubuntu Desktop
PCLinuxOS
Antergos OS
antiX OS
Linux Lite
LXLE OS
Peppermint OS
Zorin OS
Simplicity Linux
Black Lab Linux
Cub Linux
3CX Phone System
AbulÉdu
APODIO
AsteriskNOW
AV Linux
Baltix GNU/Linux
Baruwa Enterprise Edition
Berry Linux
Bio-Linux
BLAG
BlankOn
BlueOnyx
Bodhi Linux
BOSS GNU/Linux
budgie-remix
BunsenLabs Linux
CAINE
Caixa Mágica
Canaima GNU/Linux
ChaletOS
Chapeau
ClearOS
Devuan GNU+Linux
DuZeru
Edubuntu
Elastix
Elive
Emmabuntüs
Exe GNU/Linux
ExTiX
eZeY
Finnix
GALPon MiniNo
gNewSense
Greenie Linux
Grml
Guadalinex
HandyLinux
Hanthana Linux
Kaiana
KANOTIX
Karoshi
KDE neon
Korora
Kubuntu
KXStudio
Leeenux
LinEx
Linpus Lite
Linux Kodachi
Linux Mangaka
LinuxBBQ
Linuxfx
LliureX
LuninuX OS
Madrid_Linux
MakuluLinux
Maui Linux
Metamorphose
MX Linux
Neptune
NethServer
Netrunner
NexentaStor
OB2D Linux
OLPC OS
Omoikane GNU/Linux
OpenLX
OpenMediaVault
Openwall GNU/*/Linux
OSMC
Overclockix
Pardus
Parsix GNU/Linux
Peach OSI
Pearl Linux OS
PelicanHPC
Pinguy OS
Point Linux
PrimTux
Proxmox
Q4OS
Qubes OS
Raspbian
RebeccaBlackOS
Rebellin Linux
Refracta
REMnux
Rescatux
Resulinux
Robolinux
Rocks Cluster Distribution
Rockstor
Runtu
SalentOS
SELKS
Semplice Linux
siduction
Skolelinux
SME Server
SolydX
SparkyLinux
Springdale Linux
Stella
SuliX
SuperX
Tanglu
Trisquel GNU/Linux
TurnKey Linux
UberStudent
Ubuntu GNOME
Ubuntu Kylin
Ubuntu MATE
Ubuntu Studio
Ubuntu*Pack
Ulteo Application System
Ultimate Edition
Univention Corporate Server
Untangle NG Firewall
Uruk GNU/Linux
Vinux
Volumio
Voyager Live
VyOS
wattOS
Webconverger
Whonix
Window Maker Live
Xubuntu
ZevenOS
Others
Antivirus:
Kaspersky Rescue Disk
Bitdefender Rescue CD
Avira Rescue System
ESET SysRescue Live
Dr.Web LiveDisk
AVG Rescue CD
COMODO Resuce Disk
Anvi Rescue Disk
F-Secure Rescue CD
Backup & Recovery:
Symantec Ghost
Acronis True Image 2016-2017
Acronis Backup Advanced Universal
EaseUS Todo Backup
AOMEI Backupper
MiniTool Power Data Recovery
R-Drive Image
Acronis Snap Deploy 5
Clonezilla
System Rescue CD
Redo Backup & Recovery
Acronis True Image 2012-2015
Acronis True Image 2011
Acronis Snap Deploy 4
Disk utilities:
MiniTool Partition Wizard
Partition Guru
Acronis Disk Director
Paragon Hard Disk Manager
Parted Magic
GParted
HDD Regenerator
Android:
Remix OS [64-bit & 32-bit, UEFI & Legacy]
Phoenix OS [64-bit & 32-bit, hỗ trợ UEFI & Legacy]
Android-x86 [64-bit & 32-bit]
DOS Program:
Auto Detect
Symantec Ghost
Partition Guru
HDD Regenerator
Active Boot Disk
Active Password Changer
Kon-Boot
MemTest86
Others.
Thank to all!
AIO Boot is constructed from a variety of sources, certainly still a lot of flaws, eager for sympathy. I would love to hear from you so that I can improve this tool better.
Let me know if you have any questions. Thanks!
Edited by nguyentu, 11 November 2016 - 11:14 PM.